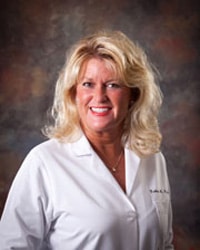 Dr. Karlina Patton is a native of Northern Kentucky , where she and her husband, Greg continue to reside.
Dr Patton obtained her medical degree at The University of Cincinnati in 1998.
In July 2004 after completing her internship, residency and fellowship at The University of Cincinnati, she joined the practice of Tri-State Gastroenterology Associates.
She is board certified by The American Board of Gastroenterology and The American Board of Internal Medicine.
Dr Patton is affiliated with St Elizabeth Healthcare (formerly St Elizabeth Medical Centers and the St Luke Hospitals) and Health South Rehabilitation Hospital in Northern Kentucky .
During her medical school, residency, internship and fellowship, Dr Patton received many honors including ACP/ASIM Poster Winner and The Associates Clinical Vignette Competition. She was involved in many activities including Medical Student Association-Historian, Universal Precautions Workshop Instructor and Women in Medicine.
Her membership in professional societies include The American College of Physicians , American Society of Internal Medicine, American Medical Association, American College of Gastroenterology, American Gastroenterological Association and The American Society of Gastrointestinal Endoscopy.
In addition to performing diagnostic and therapeutic Upper Endoscopy and Colonoscopy among other procedures, Dr. Patton is also performing Hemorroid Banding in our facility.