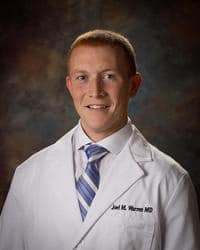 A native of Nashville, TN, Dr. Warren completed his medical training at the University of Louisville. He obtained his medical degree in 2008, finished his Internal Medicine Residency in 2011, and finished a Gastrointestinal Fellowship in 2014.
Dr. Warren is trained in gastroenterology, hepatology, nutrition and EUS.
Dr. Warren is affiliated with St. Elizabeth Healthcare and HealthSouth Rehabilitation Hospital in Northern Kentucky.
Certified by the Kentucky Board of Medical Licensure and the American Board of Internal Medicine, Dr. Warren is a member of the ASGE (The American Society for Gastrointestinal Endoscopy), American Medical Association, Kentucky Medical Association, and the American College of Physicians.