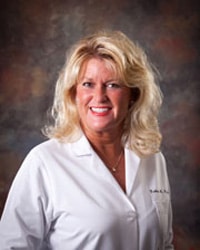 Karlina M. Patton, M.D.
Dr. Karlina Patton is a native of Northern Kentucky where she and her husband continue to reside.  Hemorrhoid banding trained.
Education
Undergrad Education and Degree – BS degree; 1990-1994
Medical School – University of Cincinnati College of Medicine, MD degree; 1994-1998
Residency – University Hospital Internal Medicine Residency; Cincinnati, OH 1998-2001
Fellowship – University Hospital Gastroenterology Fellowship; Cincinnati, OH 2001-2004 
Professional Society Affiliations
AGA, ASGE, ACG
Board Certifications
Board Certified in Gastroenterology 2004-present
Hobbies/Interests
​Traveling especially exploring the world through food and architecture;  wine collecting; scuba diving; hiking
425 Centre View Blvd
Crestview Hills, KY 41017
By Phone: (859) 341-3575
By Fax: (859) 341-5701
Toll Free: (800) 448-3575
After hours calls to (859) 341-3575, will be taken by the answering service who will direct URGENT messages to the "On Call" MD or ARNP.
Billing Department: (859) 655-4470 
Scheduling Appointment: (859) 655-4480
Procedure: (859) 655-4490
Medical Records: (859) 655-4553
Communicators: (859) 655-4560