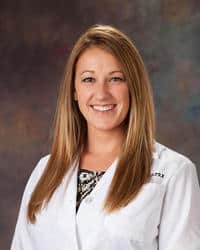 Amy earned her undergraduate degrees as an L.P.N and Associates Degree as a Registered Nurse at Gateway Technical and Community College. Her Bachelor's in Nursing and Master's Degree in Nursing/Certification as Family Nurse Practitioner were awarded by Northern Kentucky University. Amy has acute care experience with St. Elizabeth Medical Center and long term care experience at St Charles Health Care Center. Her research interest is inflammatory bowel disease. Hobbies include photography, scrapbooking , and exercise. She was raised in Cincinnati,Ohio, and currently makes her home in Hebron, KY.
425 Centre View Blvd
Crestview Hills, KY 41017
By Phone: (859) 341-3575
By Fax: (859) 341-5701
Toll Free: (800) 448-3575
After hours calls to (859) 341-3575, will be taken by the answering service who will direct URGENT messages to the "On Call" MD or ARNP.
Billing Department: (859) 655-4470 
Scheduling Appointment: (859) 655-4480
Procedure: (859) 655-4490
Medical Records: (859) 655-4553
Communicators: (859) 655-4560