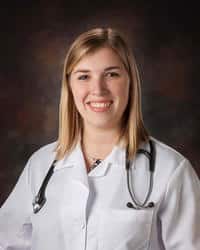 Allison earned her Associate of Applied Sciences in Nursing, Bachelor of Science in Nursing, and a Master of Science in Family Nurse Practitioner all from Northern Kentucky University. Allison has several years of patient care experience from time spent at St. Elizabeth Healthcare and has many certifications, including one as a Certified Family Nurse Practitioner from the American Academy of Nurse Practitioners. She currently resides in Independence, KY.
425 Centre View Blvd
Crestview Hills, KY 41017
By Phone: (859) 341-3575
By Fax: (859) 341-5701
Toll Free: (800) 448-3575
After hours calls to (859) 341-3575, will be taken by the answering service who will direct URGENT messages to the "On Call" MD or ARNP.
Billing Department: (859) 655-4470 
Scheduling Appointment: (859) 655-4480
Procedure: (859) 655-4490
Medical Records: (859) 655-4553
Communicators: (859) 655-4560